Neue Juristische Wochenschrift (NJW) 2022, 737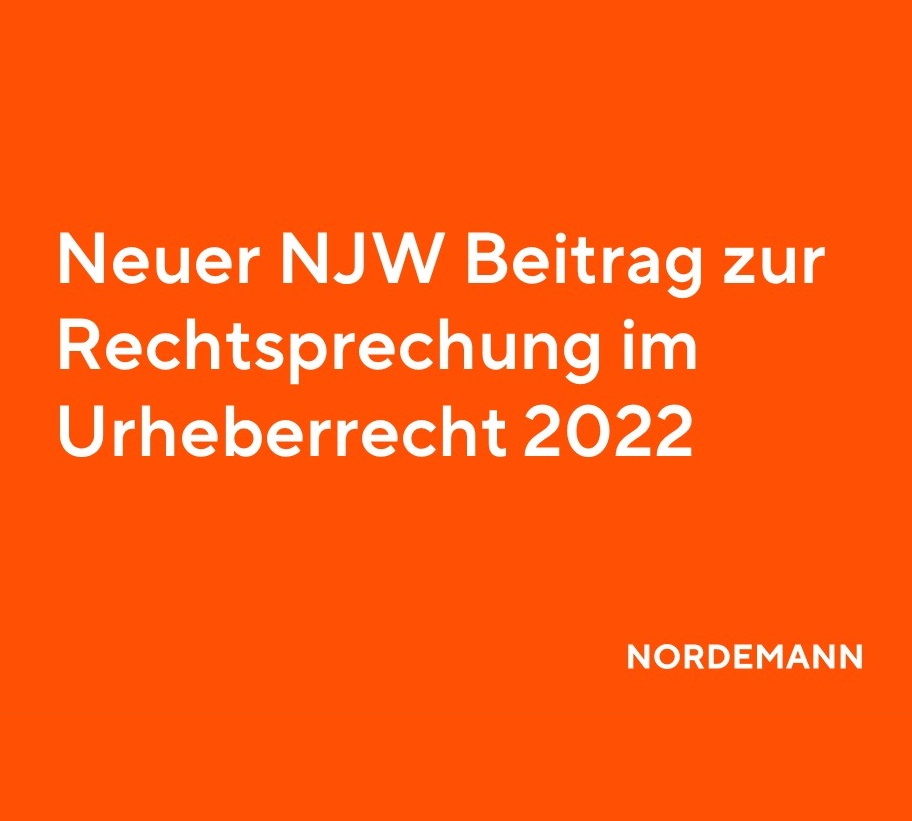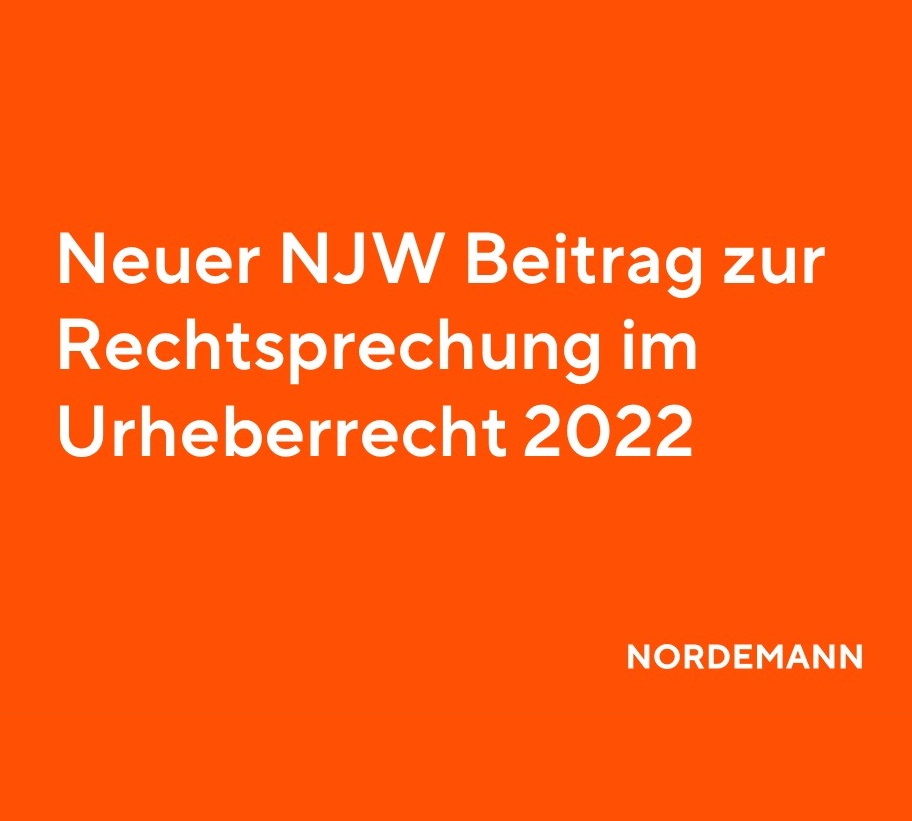 As every year, there is extensive case law in copyright law. Prof. Dr. Jan B. Nordemann and Dr. Julian Waiblinger devoted page 737 of the NJW issue of the leading German legal journal, Neue Juristische Wochenschrift (NJW), to the copyright rulings of the ECJ and BGH in 2022.
Among the numerous decisions, two cases in particular stood out as being of particular importance to the jurisprudence in their respective fields.
The first case of the BGH, dated 07.04.2022 – I ZR 222/20 revolved around the protection of the copyright of a well-known sports car. In this decision, the BGH confirmed the copyright protection for the Porsche 911 and, at the same time, established a new standard for the assessment of a copyright-relevant adaptation, which is in line with EU law. This decision has far-reaching implications for the protection of copyrighted works and adaptations.
The second case has also been decided by the BGH, 02.06.2022 – I ZR 140/15 and deals with the liability of platforms for copyright infringements of their users. The focus of six proceedings was the Internet video platform YouTube and sharehosting platforms. The BGH ruled that platforms may in future be fully liable for copyright infringements committed by their users under certain conditions. This decision means a departure from "Störerhaftung" and has essential consequences for the rights of authors and the responsibility of intermediaries on the Internet: Platforms can thus be held fully liable for copyright infringements.
It will be interesting to see how these decisions will affect case law in the respective areas and to what extent "Störerhaftung" will continue to apply to other intermediaries if they are used for copyright infringements.
Beck Online subscribers can find the full essay here.