20 February 2023 / 10 a.m. - 12.30 p.m.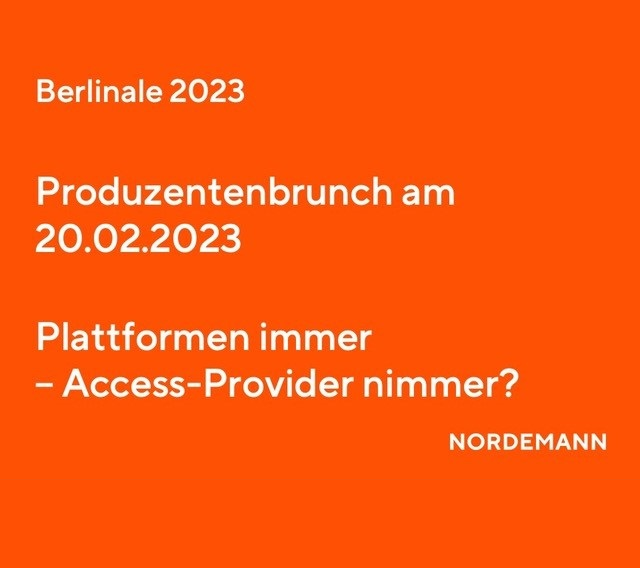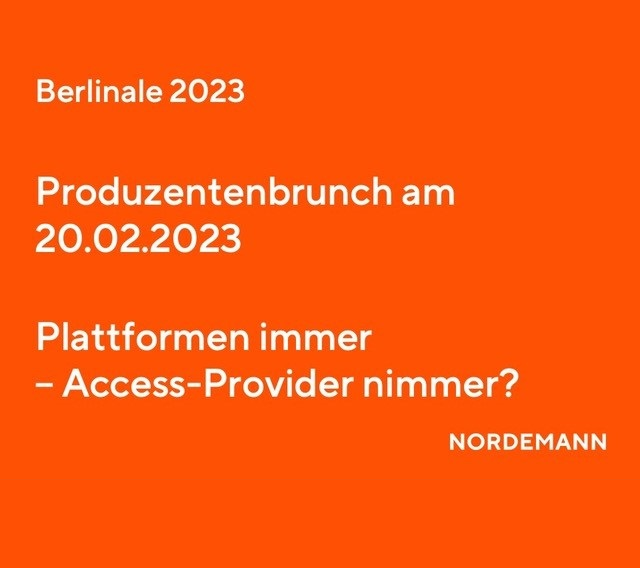 On the occasion of the 73rd International Film Festival, media:net berlinbrandenburg invites you to a Producers' Brunch at the Brandenburg Representation to the Federal Government in Berlin on 20 February 2023.
Prof. Dr. Jan Bernd Nordemann from NORDEMANN will give an introduction to the topic: "Platforms always – access providers never? BOEHMERT & BOEHMERT lawyer and partner Dr. Martin Schaefer will act as a supporting moderator.
There will be a panel discussion on the latest European and national legal developments in the film and television sector with:
Julie Kever, Senior Legal Counsel at Motion Picture Association
Andreas Göckel, Deutsche Telekom AG, Law and Integrity, Head of Partnering and Innovations
Sabine Frank, Head of Governmental Affairs and Public Policy at YouTube
Armin Jungbluth, Federal Ministry of Digital Affairs and Transport, responsible for Legal Framework Digital Services, Media Law
Date: 20 February 2023
Time: 10 a.m. – 12.30 p.m. | Admission from 9.30 a.m.
Location: Brandenburg Representation to the Federal Government,
In den Ministergärten 3
10117 Berlin