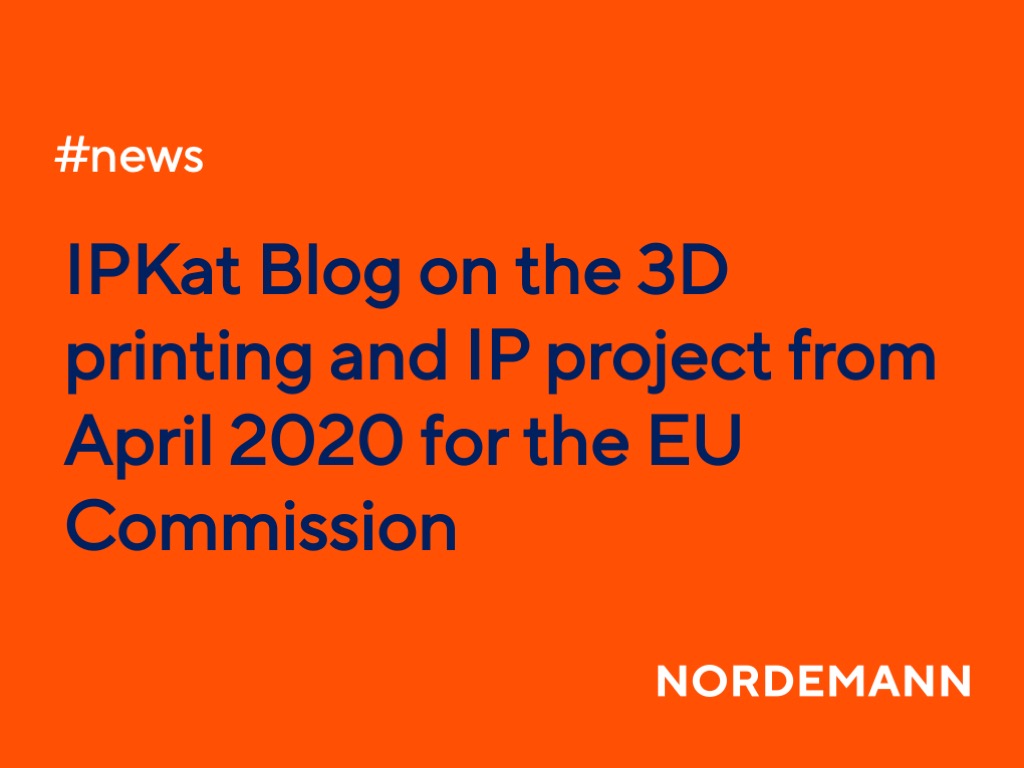 Has Covid-19 increased the use of 3D printing? The IPKat, one of the most popular Intellectual Property Blogs, has recently published an article summarizing the European Commission study from April 2020  about "The Intellectual Property implications of the development of industrial 3D printing".
I had the pleasure to co-author this extensive report and I mainly focused on the implications on Trademarks but contributed ideas in all fields.
The study was led by Dinusha Mendis (Bournemouth University). In addition to Dinusha, the study was co-authored by: Rosa Maria Ballardini, Hans Brorsen, Maria Del Carmen Calatrava Moreno, Julie Robsen and Phill Dickens.
The IPKat blog post can be found here: http://ipkitten.blogspot.com
The report is available in English from the EU Publications Office here: https://op.europa.eu