12 October 2022 | 1:30 pm - 7:00 pm CET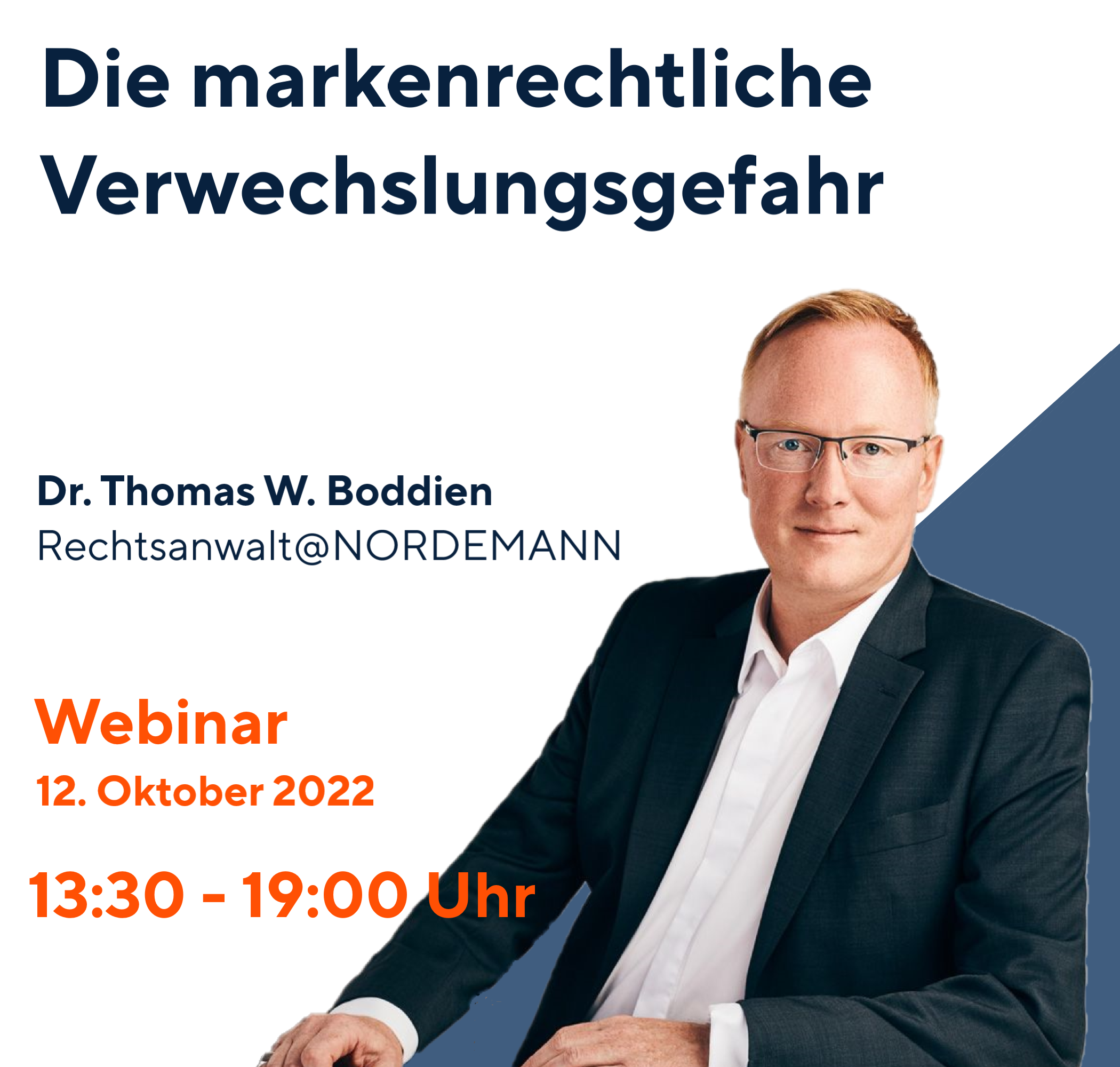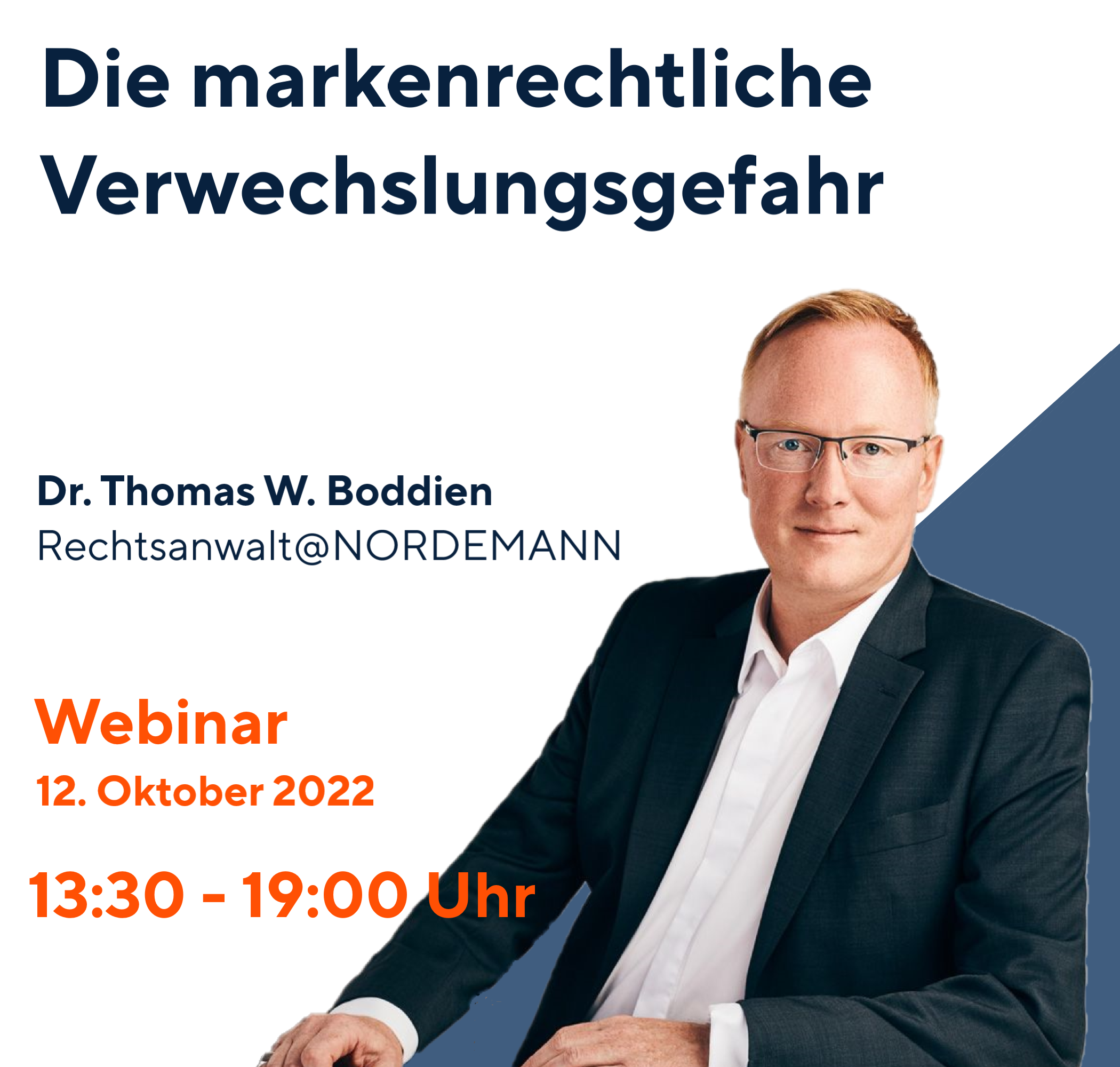 On 12 October 2022, Dr. Thomas Boddien will hold a seminar on the likelihood of confusion under Trademark Law at the Fachinstitut für Gewerblichen Rechtschutz of the Deutsche Anwaltsinstitut e. V. (In the German language).
Likelihood of confusion, as an important element of collision under Trademark Law, is one of the central topics of Trademark Law and the subject to extensive and multifaceted case law.
In addition to the basics and the systematic classification, the seminar will provide an in-depth overview of the criteria of likelihood of confusion, taking into account the official practices of the DPMA and the EUIPO as well as the current German case law and the case law of the CEU and CJEU.
The seminar will take place online from 1:30 pm to 7:00 pm CET.
Further information on registration can be found here: https://www.anwaltsinstitut.de