23 February 2022 - 12:30 pm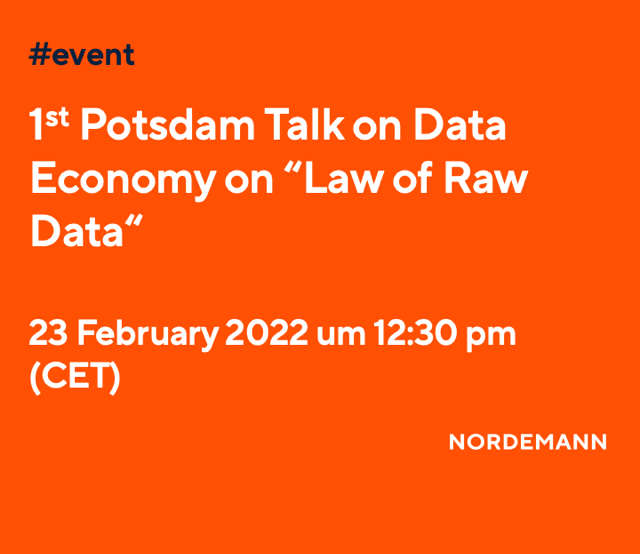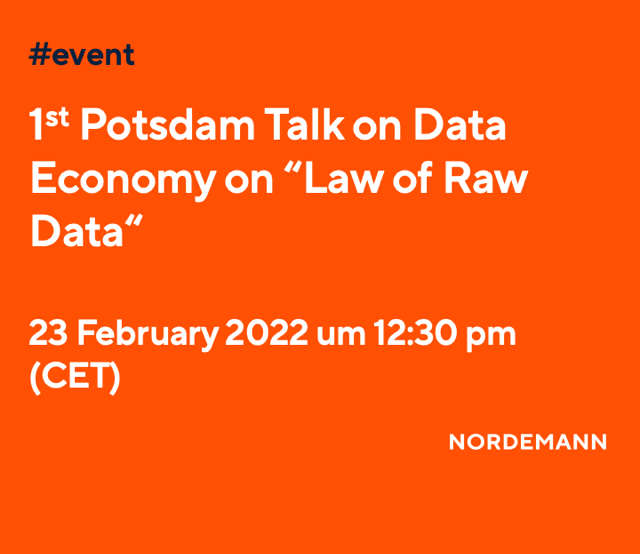 No plans for your next lunchbreak yet?
Then join Nordemann's Christian Czychowski and Jan Bernd Nordemann for the 1st edition of the Potsdam Talk on Data Economy on "The Law of Raw Data".
Date: 23 February 2022 at 12:30 pm (CET)
Where: online via Zoom, available here: https://uni-potsdam.zoom.
Hosted by Forschungsstelle Geistiges Eigentum, Digitalisierung, Wettbewerb by University Potsdam, AIPPI, and Rails, this event is not to be missed:
Experts in the field of data law will share their knowledge and expertise on the emerging data economy law, the EU legislative activities in this area of law, the current state of data law in other jurisdictions and much more.
Find the complete program for the 1st Potsdam Talk about Data Economy here:  https://www.uni-potsdam.de