How will the DSM Directive change German copyright?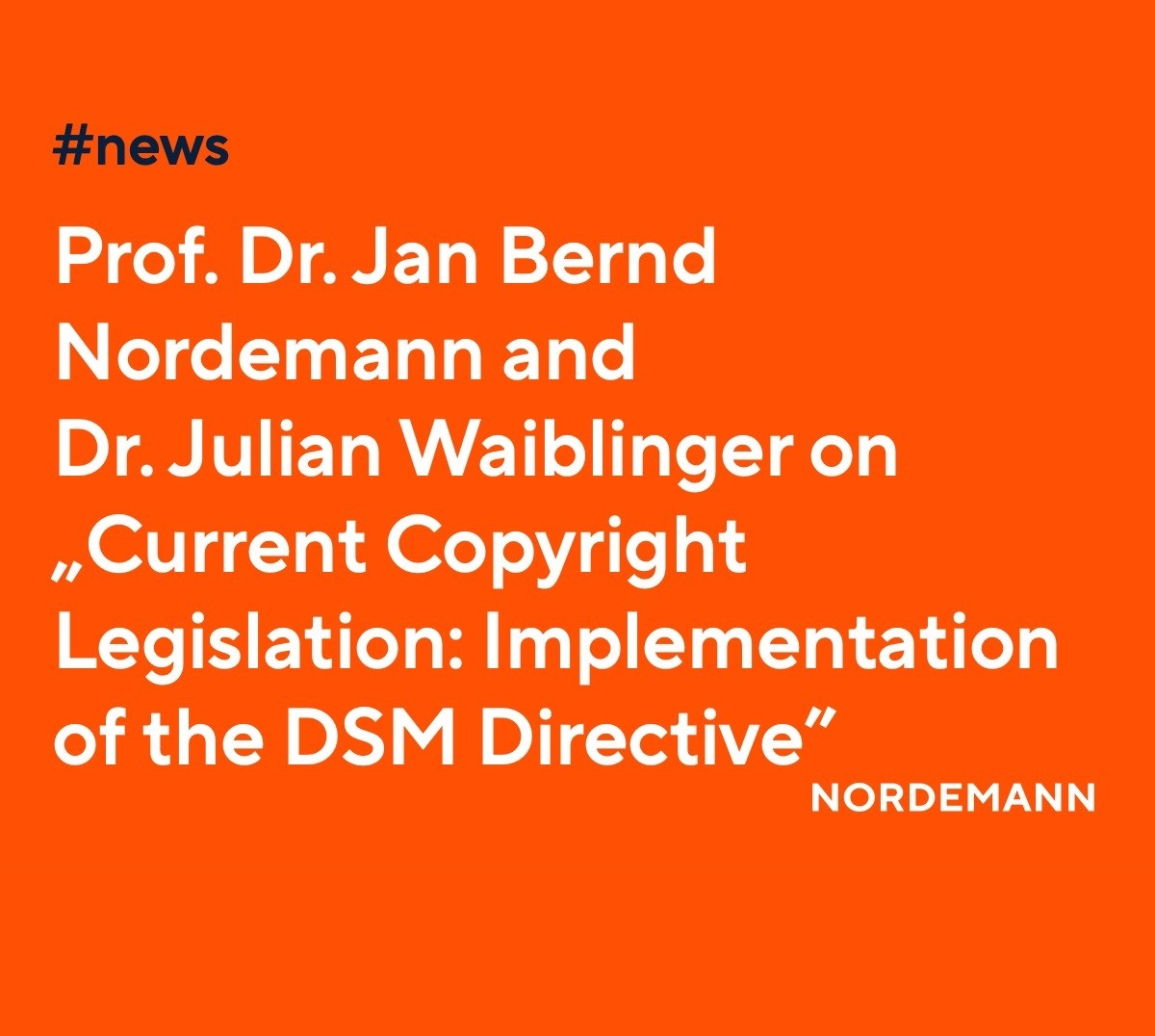 In the online seminar "Gesetzgebung im Urheberrecht aktuell: Umsetzung der DSM-Richtlinie", NORDEMANN partners Prof. Dr. Jan Bernd Nordemann and Dr. Julian Waiblinger will report on and discuss the latest drafts for the implementation of the EU Directive on Copyright and Related Rights in the Digital Single Market 2019/790 into German copyright law. The online seminar takes place on 14 December from 14:00-16:45 and is organised by the Deutsche AnwaltAkademie, the leading German training institute.
Do you want to be up to date and participate in the discussion? Registrations are still open.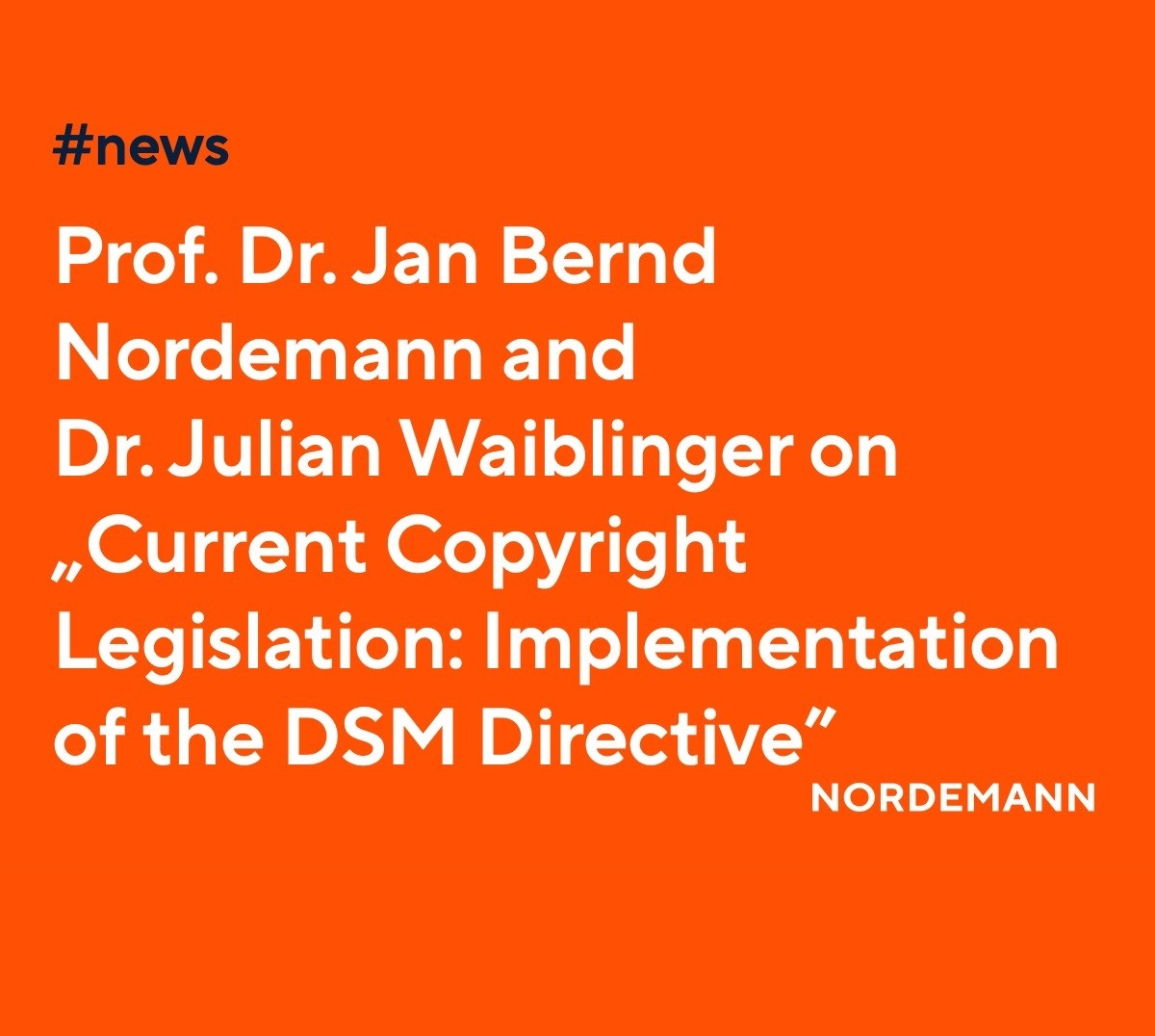 Date:

14.12.2020

Time:

2:00 - 4:45 PM