Prof. Dr. Axel Nordemann on the board of directors of INTA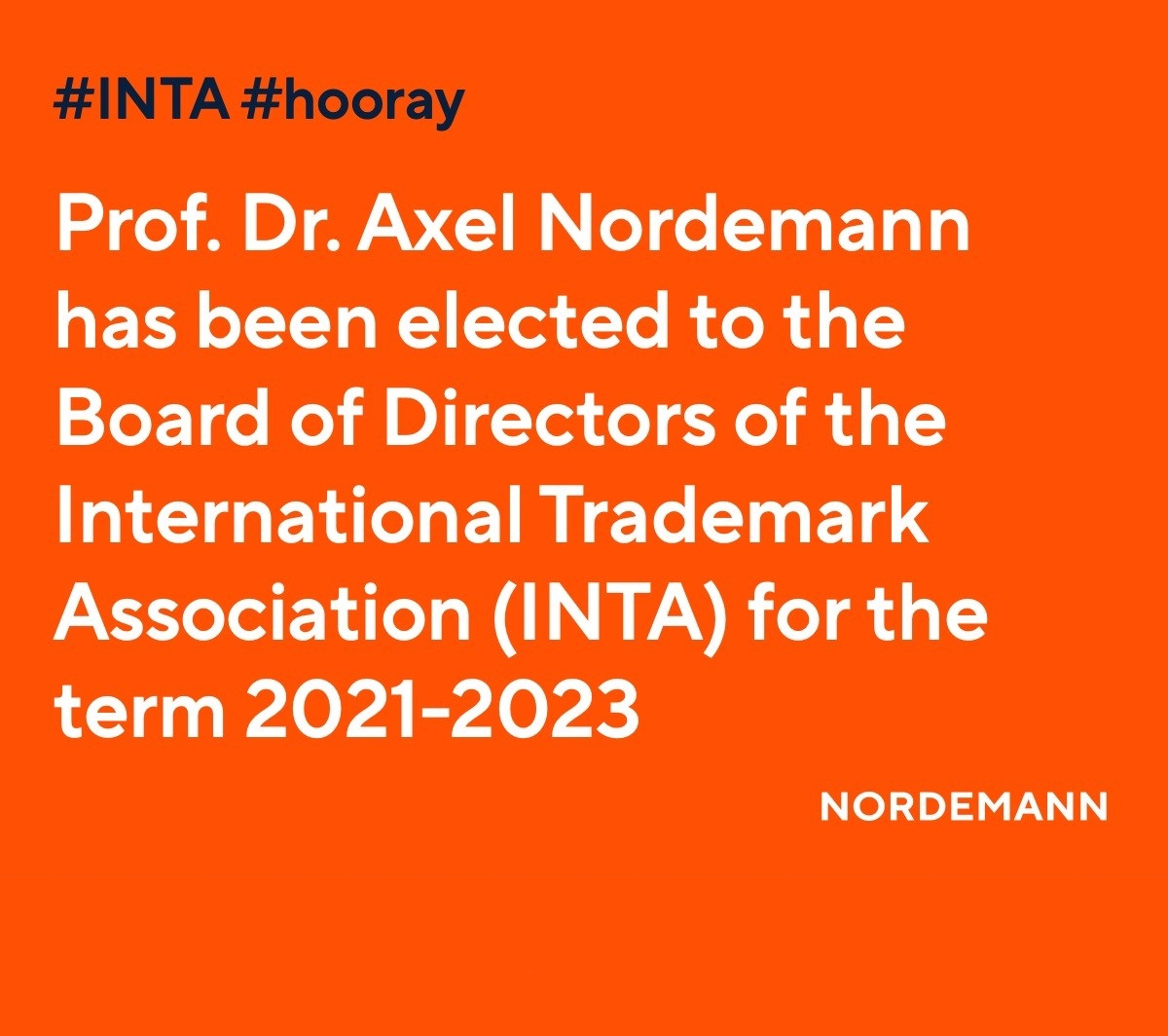 Axel has been active for INTA for many years, being i.a. the Chair and previously the Vice-Chair of the Copyright Committee, the Co-Chair of the Academic Committee and the Adjunct Professors Special Interest Group, as well as the Co-Chair of the 2018 Annual Meeting in Seattle and the 2014 Europe Conference in Munich.
He is also a member of the 2020 INTA Presidential Task Force.
We congratulate Axel on this exciting position on the INTA Board of Directors!